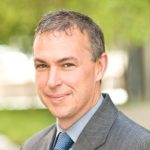 Short Business Description
Advising individuals and businesses in real estate and general litigation, business and environmental law matters.
Long Business Description
The Law Office of David T. Chapman is a full service civil law firm serving clients in Marin County, the greater San Francisco Bay Area, and throughout California. Mr. Chapman practices real estate counseling and general litigation as well as business and environmental law. He handles litigation in state and federal courts and administrative actions before regulatory agencies. The firm advises senior management of domestic and international Fortune 100 companies as well as small businesses and individuals.
The firm focuses on early settlement and alternative dispute resolution such as mediation and arbitration to avoid the costs of litigation.  Some cases are worth taking to trial, others are not. We work closely with clients to assess the risks and benefits of each case. Where litigation is necessary, we fight aggressively to protect our client's rights through trial and appeals.